https://ec.europa.eu/eurostat/web/products-eurostat-news/-/DDN-20170705-1
Economically inactive people in the EU: who are they?
05/07/2017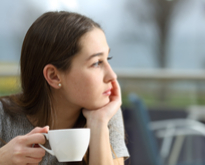 Last year, 89 million people aged 15 to 64 were economically inactive in the European Union (EU). In other words, slightly more than a quarter (27.1%) of the EU population aged 15-64 stood outside the labour market, being neither employed nor unemployed. This included people who were in education or training (35% of the inactive people), retired (16%), suffering from serious illness or disability (16%), or also those who were looking after children or incapacitated adults (10%). Women made up the majority of this economically active population group (60%). In total, almost 8 in 10 inactive people (78%) declared that they did not wish to work.
The level of education seemed to play a role, as the proportion of inactive people in the EU fell as educational levels rose among them. While almost half (47%) of those aged 15-64 with a low education level (at most lower secondary education) were inactive in 2016, this share decreased to 24% for those with a medium education level and fell to 12% when it came to the part of the population with a high education level (tertiary education).